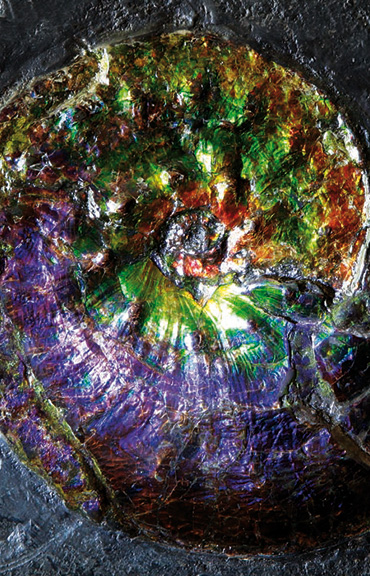 Since 1992 to serve knowledge
The Campanian Mineralogic Museum
This museum was officially opened on 22nd October 1992 and is one of the most important Campanian science museums, in terms of the number, variety and rarity of the items on display.
Since April 2011, the museum has been housed in the 17th century ex-convent of the Holy Trinity and Paradise, where visitors can peruse a collection of minerals gathered over a period of more than 50 years of painstaking research by local engineer Pasquale Discepolo.
Since 1997, the museum has boasted a palaeontology section, displayed in five glass cabinets, in which fossils from the most important geological eras are on show.
Since 2001, visitors have been able to admire the section dedicated to precious stones, thanks to the generous donation by architects Ezio De Felice and Irene Sbriziolo of their collection.
Since 2003 there has been a collection of stone tools used by primitive man while, in 2014, a display was added, dedicated to a collection of shells.
The Layout
The samples are arranged according to the criteria set by the chemical crystallography classification, in which there are nine classes (native elements, sulphides, fluorides, oxides, carbonates, sulphates, phosphates,, silicates and organic substances). The silicates are displayed in 5 showcases, divided by subclass.
The mineralogical collection is accommodated in 24 display cases located in two rooms of the museum. There are also two large counters, one of which is dedicated to shells, and five mini cases containing minerals, large fossils and "Ciro's Diorama", Ciro being a baby dinosaur found in Pietraroja (Benevento).
The main hall and the Vesuvian minerals on the left.
The palaeontological section on display.
The Museum's main hall
Children admiring the geode with fossil water.
Curious children and the fluorescent minerals.
Tourists enjoying the visit at the Museum.
English tourists reading the Graphene panel.
Tourists in the main hall.